2018 Employee Conference and Annual Advanced Employee Recognition Conference
---
The 2018 Employee Conference and Annual Advanced Employee Recognition Conference were attended by all employees of the company. Everyone is full of enthusiasm and passion, sharing the journey of 2018 and discussing the new journey of 2019 together. Comrade Zhuang Xiaofeng, the General Manager of the company, looked back on 2018 in his annual work report. In the face of the complex market environment and the process of promoting company reform, the company worked together, fearless of difficulties, and made progress with determination. In terms of technological transformation and innovation, as well as product certification work in the aerospace department, the company has achieved unmistakable results. As we embark on 2019, the company will continue to gather strength, live up to the past, fearless of the future, with diligence and sweat, perseverance and innovation

The 2018 Employee Conference and Annual Advanced Employee Recognition Conference were attended by all employees of the company. Everyone is full of enthusiasm and passion, sharing the journey of 2018 and discussing the new journey of 2019 together.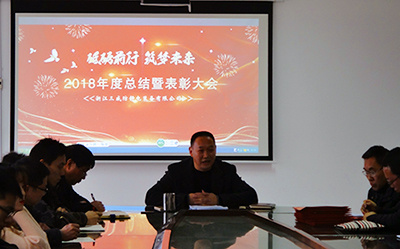 Comrade Zhuang Xiaofeng, the General Manager of the company, looked back on 2018 in his annual work report. In the face of the complex market environment and the process of promoting company reform, the company worked together, fearless of difficulties, and made progress with determination. In terms of technological transformation and innovation, as well as product certification work in the aerospace department, the company has achieved unmistakable results. As we embark on 2019, the company will continue to gather strength, live up to the past, fearless of the future, and continue to write a new chapter for Sanwei with diligence and sweat, perseverance and innovation.
The power of example is infinite, it is an infinite positive energy. In 2018, the company emerged a group of exemplary individual, who worked hard and kept improving, so that ordinary people could have dreams.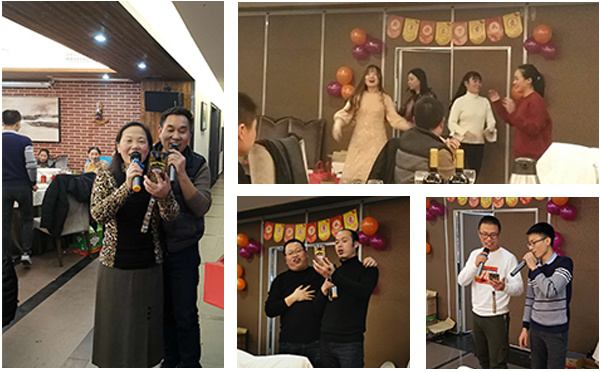 After the meeting, everyone had dinner together, and the company's employees sang and performed heartfelt activities, showcasing the enthusiastic and full spirit of Sanwei employees, and highlighting the company's people-oriented, sunny and passionate corporate culture. The company will continue to forge ahead on the new journey of the starry sea with heroic fighting spirit and high spirit, breaking through the wind and breaking through the waves.